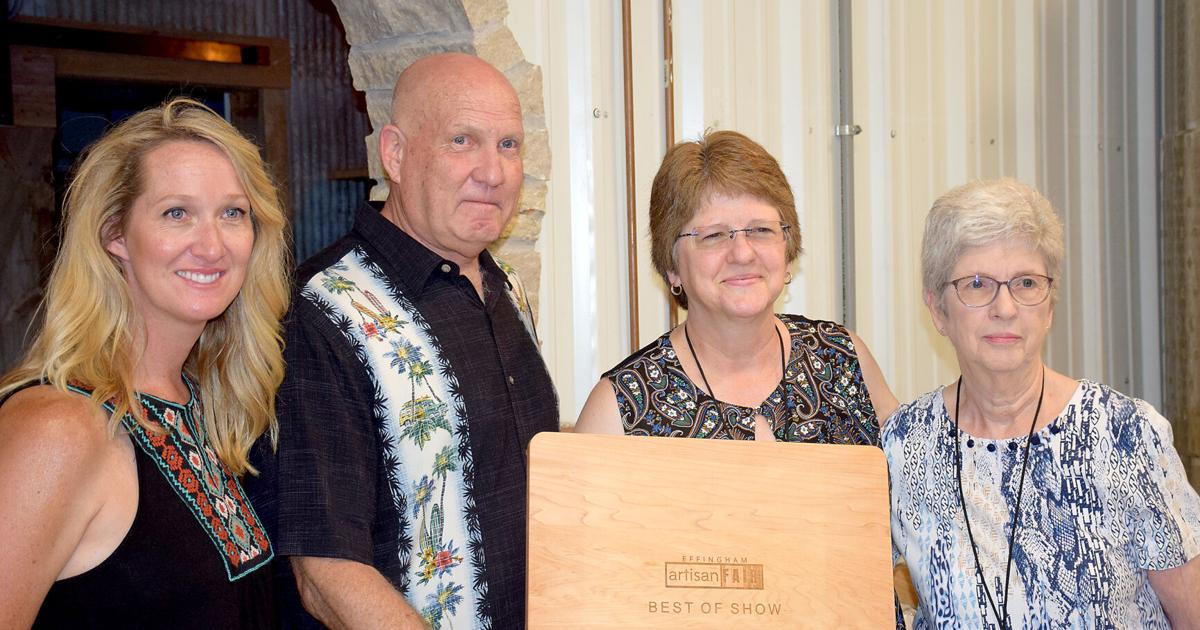 15th Annual Craftsmen's Fair Draws Large Crowds | Local News
EFFINGHAM – Food, wine and some of the best local artisans drew large crowds to Effingham this weekend as Tuscan Hills Winery hosted the 15th annual Effingham Craft Fair.
The fair has been held in Effingham since 2005 when a committee of volunteers from the Chamber Foundation of Effingham County began organizing it.
Families from the area flocked to the winery over the weekend as local artisans showcased their work. In addition to the many artists who attended and participated in the fair, other small businesses and local food vendors were also present. The youngest were able to take advantage of a make-up station, as well as other activities available at the festival.
Guests were able to stroll through the cellar to view and purchase the wide variety of artwork available. The art at the fair ranged from glassware to paintings to sculptures and everything in between. Local and regional musical acts performed throughout the fair, including the Charleston Community Band.
Fair judges, including Effingham Town Commissioner Libby Moeller and community members Ron Worman and Kim Stanfield, spent Friday evening and Saturday morning examining the work of local artisans to decide which candidates would receive prizes. On Saturday, the judges made their final decisions and began handing out prizes to the competition's top craftsmen.
Judges awarded the fair's top prize, "Best of Show," to Clinton's Rebecca Wisher and Mary Jean Ochs for their variety of homewares and decorations like bars of soap and small cacti made from of a felt created by transforming alpaca fibers from their own alpacas. Kenneth Ferguson won second place for his paintings, while Kevin Brown won third place for his bespoke leather work, which included belts and bags.
Additionally, Hannah Wilson received the "Best Emerging Artist" award and Nick Taylor of Charleston won the "Mayor's Choice Award" for his metal work, which consisted mostly of signs and sculptures.