Cameron Diaz launches new vegan and organic wine brand Avaline
---
July 15, 2020
1594826162
Categories
Food and Beverage Top Stories
---
According to vinepair.com, Hollywood actress, Cameron Diaz joined the celebrity wine trend and started Avaline, a new range of vegan and organic wines. She teamed up with a friend, author and entrepreneur, Katherine Power.
The article explains that the organic grapes come from Spain and the Avaline Blanc and Rosé wines are produced in France. Explaining the desire to create "clean" wine, Power says, "We learned that most wines are not made with organic grapes and can be manipulated with over 70 additives. It completely changed our way of thinking. In the article, she explained, "One of our main goals is to increase the prevalence of clean wine in the market, making it available where our consumer is already shopping."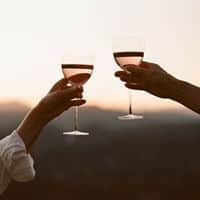 The press release states that Avaline grapes are grown in certified organic vineyards, without chemical pesticides. "We quickly realized that it wasn't what you added, it was what you didn't add," says M/s. Diaz.
As reported by vinepair.com, Avaline wines can now be purchased at wine.com or the website of the wine house, DrinkAvalinefor $20 a bottle.