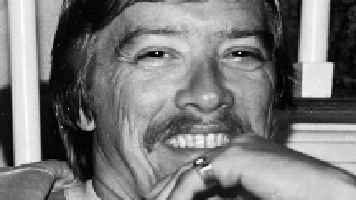 Claire E. Miller | Obituary
[ad_1]
After a long, relentless battle with Parkinson's disease and Parkinson's-related dementia (caused by exposure to Agent Orange in Vietnam), Clair E. Miller passed away on September 17, 2021 at Harbor Healthcare in Lewes, DE . Born in Lancaster, PA on July 15, 1946 to the late Alvin E. and Esther (Hertzler) Miller, Clair spent his early years in Millwood near Gap, PA. After the family moved in 1960 to Port Allegany, PA, he decided to complete his high school education at Central Christian High School, Kidron, OH, where he graduated in 1964.
Clair attended Goshen College (Goshen, IN). He dropped out of school due to a 4 story fall while working on the construction of Coudersport Hospital (PA). He was in a cast for 6 months. He lost his reprieve from college and was drafted into the military. He served in the infantry from 1967 to 1969. Clair was stationed in Vietnam in 1969. The experience marked him physically and emotionally for the rest of his life.
After Clair's release from the army, he returned to the Lancaster area. On November 27, 1970 Clair married Denise Smallwood of Christiana, PA. They celebrated their 50th wedding anniversary last November. She survives him, along with their son Christopher, their stepdaughter Laurie Butcher and their grandson Sebastian. Clair is also survived by her brother, Gene (Takoma Park, MD), her sister-in-law, Jane Godfrey, and her nephew, Jacob; his sister, Marianne Miller Noble (Lancaster, PA), brother-in-law, Howard Noble, niece, Jessica (Terrence Haynes), nephews, Taylor, Tanner and Christian (Maya Zegarra) and their son, William.
Upon his return to Lancaster, Clair began a career in the construction and maintenance of swimming pools. He owned and operated Miller Pool Service / Sunray Pools in Lancaster with his wife, Denise, until his disability forced him to retire. After their retirement, they moved to Scottsdale, AZ for 9 years. They moved to Wilmington, DE in 2011.
Clair's many loves were his family, the Phillies, boating the Chesapeake, travel, a great story, a glass of good wine and a good cigar. He also loved to serve his community. At a corporate Christmas party – Christmas was his favorite holiday – he said it didn't really look like Christmas. He created a Christmas fund to which his staff contributed $ 1 or $ 2 per week. In its first year of operation, the Miller Pool Service Christmas Fund provided complete Christmas lunch boxes to 50 families. In ten years, the program has grown to offer Christmas meals to some 600 families. Clair's family thanks the Miller Pool Service staff for their years of dedication to growing Miller Pool Service / SunRay Pools into the successful business it has become.
Clair's family would like to warmly thank his dedicated veterinarian brother, Tom Tully, who faithfully supported Clair until his last days. They also wish to thank the staff at Harbor Healthcare, in particular Beth Seeds, who have always been there with their advice, love and support; Michelle Kupfer Gosnell (aka "Florida") for her love and dedication; and Nichole Jackson for his unwavering love and care. Denise would like to thank Beth Davis for always being there when she needed her and the support of the 1969 Octorara High School class for their support.
Interment will later be held at Fort Indiantown Gap National Cemetery in Annville, Pennsylvania. Contributions to Clair's memory can be made to the Michael J. Fox Foundation for Parkinson's Research. www.michaeljfox.org or by mail to: Donation Processing, Michael J. Fox Foundation, PO Box 5014, Hagerstown, MD.
[ad_2]