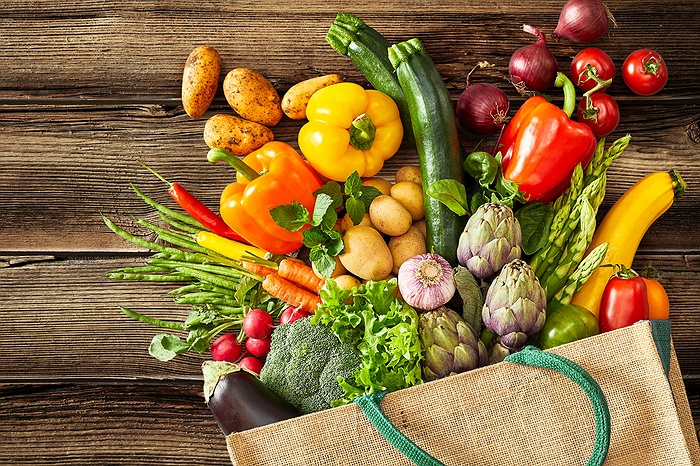 East End Food Hub aims to revolutionize the way we get food
A new campus-style food hub will help members work together to create a more economically viable and environmentally sustainable local food system.

The East End Food Institute (EEFI), a non-profit organization that builds partnerships between farmers, food producers and food consumers from Long Island to New York and beyond, hosted an event on Thursday, September 15, announcing an exciting new project that will help revolutionize the way area residents get food, while supporting local food producers. The event was held for 150 attendees at the famous Nick and Toni's restaurant in East Hampton, NY

"We are very excited to announce the development of the East End Food Hub and hope to raise awareness of the importance of supporting local farmers, food producers and a fair local food system here on Long Island," said Kate Fullam, executive director of the East End Food Institute. "This project will help diversify farmers' sources of income while ensuring the availability of healthy, farm-fresh food for all those in need.

Fullam explained how the organization is currently in the process of developing the East End Food Hub, an estimated $15-20 million project that would help centralize the aggregation, processing and distribution of local foods to foster the creation new markets for Long Island food. growers and producers, and their products.

At the event, Pete DePasquale and Becky Garnett of Garnett DePasQuale Projects (GDP) gave attendees an overview of renderings of Phase 1 of the Food Hub development, the renovation of an existing building estimated to cost $1 .5 million dollars. This first phase of the project includes a fancy indoor farmer's market and a community kitchen that small-scale producers can rent out to produce their produce.

The comprehensive site plan will also include a processing facility to process higher volumes of agricultural products into value-added products, a farm-to-freezer processing facility, warehouse and cold storage for the aggregation and distribution of locally grown and manufactured produce, and accommodation for seasonal workers and conference attendees.

Based in Riverhead, NY, Fullam described the proposed Food Hub site as "the gateway to the south and north forks of Long Island with easy access to points west, including New York." Located on the iconic property occupied for over 50 years by Homeside florist and retail greenhouses, the space currently houses EEFI's indoor farmers market year-round from Friday evening until October, then relaunches Thanksgiving weekend Saturday from 9:00 a.m. to 1:00 p.m. :00h weekly.

"It's critical that everyone has access to what they see growing here in our community," Fullam said, "You can't walk around the East End of Long Island without seeing some sort of farm. Access access to fresh, local food is important to our health and well-being, and it is a basic human right.

On Sept. 15, Fullam was joined by Peter Treiber, Sr., a farmer from Treiber Farms, and Mark-Antonio Smith, a food educator from The Nurtury for Kids (both EEFI board members) to outline the impact the Food Hub will make on the East End community and visitors, citing the special programming and different doors this campus will open to partner organizations and members.

"This Food Hub project has the potential to contribute so much to the East End in crucial ways," Smith said, "Managing food insecurity, educating residents and students about food issues, and giving people the freedom and choosing what to cook and eat are all essential to our communities.

The cocktail party brought together some of EEFI's producers, such as Balsam Farms in Amagansett, Mecox Bay Dairy in Water Mill and Treiber Farms in Peconic. Local farms and producers were also featured, offering specialty cocktails, wine, beer and appetizers, all of which showcased the richness of the region.

About Eastern Food Institute
East End Food Institute is a 501(c)(3) nonprofit organization that builds partnerships between farmers, food producers, and food consumers on East Long Island. The organization operates a community kitchen based on the Stony Brook University campus in Southampton and oversees the East End Food Market in Riverhead, a weekly farmer's market with more than 40 Long Island vendors. The East End Food Institute also runs Farm to Community and Farm to School programs, bringing more local food to East End institutions. For more information, visit eastendfood.org or call (631) 632-5129.