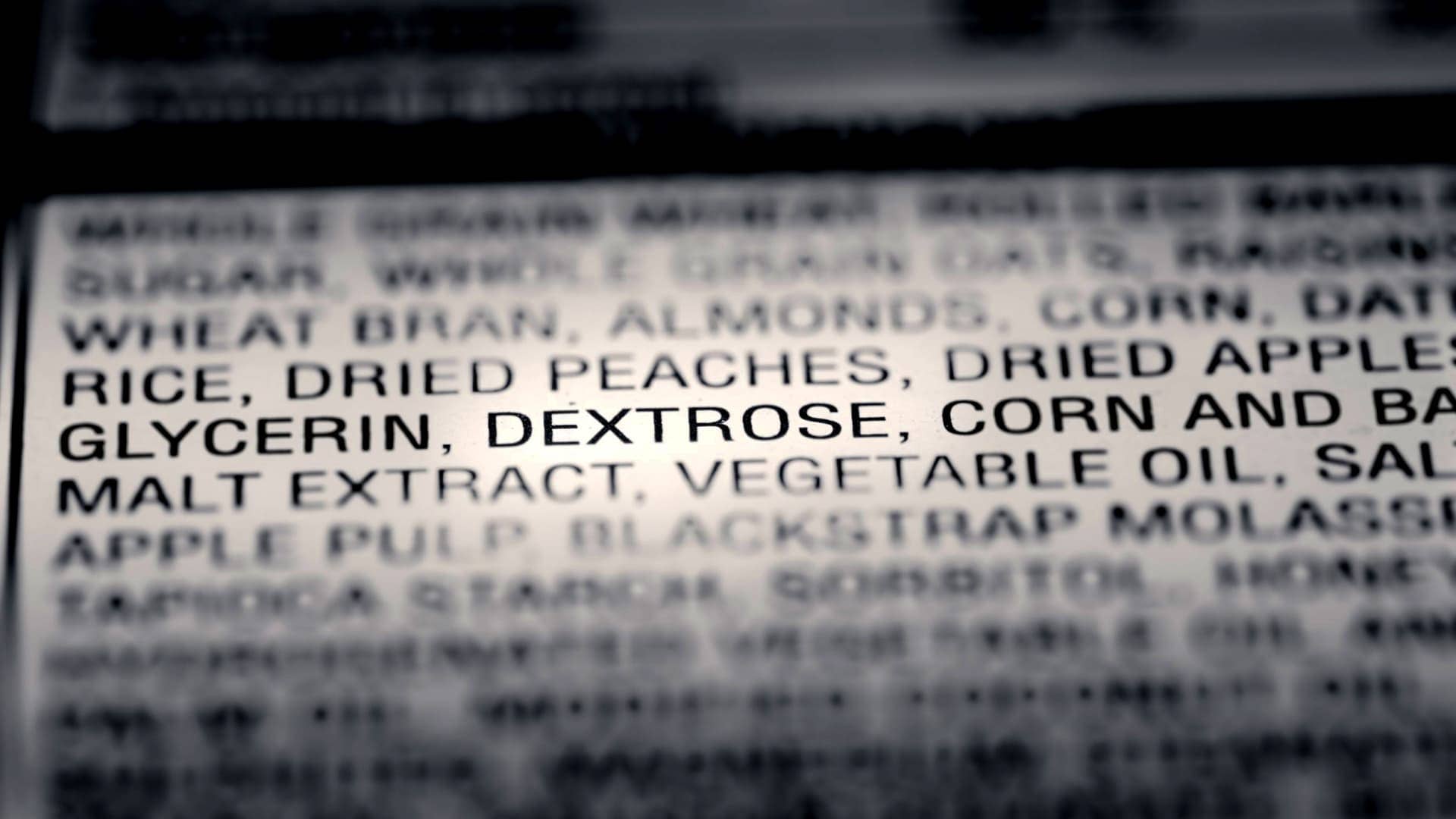 Negative health effects of ultra-processed foods go beyond their nutrient profiles, say researchers
The impact of the consumption of ultra-processed foods on human health may be more important than the nutritional qualities of the food.
According new search in Italy, food classifications currently used for packaged food labels may miss the point by focusing primarily on the nutrient profile of processed foods.
People should stop focusing only on the nutrient profile of foods. They need to start exploring the degree of processing of the foods they buy.
The research paper published by the Journal of the British Medical Association (BMJ) found that high consumption of ultra-processed foods leads to higher mortality risks from several causes. However, the nutritional profile of these foods does not affect these risks.
The same edition of the BMJ also presented American research demonstrating a link between high consumption of ultra-processed foods and colorectal cancer, with significant differences in impact between men and women.
See also:Health info
Studying the results of their 15-year study on more than 20,000 people, the Italian researchers tested the effects of eating ultra-processed foods, classified as such by the NOVA rankings, while taking into account their nutritional classification. of the Food Standards Agency Nutrient Profiling System ( FSAm-NPS).
NOVA was developed by researchers at the University of São Paulo in Brazil. According to a 2019 article from the Food and Agriculture Organization of the United Nations, the NOVA definitions of ultra-processed foods are the most applied in the scientific literature.
FSAm-NPS, on the other hand, is currently used to rate foods by relevant front-of-package labeling systems, such as the French-originated Nutri-Score.
"We felt the need to see if Nutri-Score could really help improve public health, as the European Commission is currently considering its introduction as a mandatory EU-wide food scoring system", Marialaura Bonaccio, epidemiologist principal at the Italian Mediterranean Neurological Institute and co-author of the study, Olive Oil Times said.
"Over the past 10 years, research has gone beyond just the nutrient concentration of foods," she added. ​"Through the work of Carlos Monteiro and others, research began to focus on how food is processed and handled.
According to the researchers, FSAm-NPS and NOVA achieve their food scoring goals when applied individually to foods. The results change, however, when the two indices are taken into account together.
"Both systems correctly predict health risks," Bonaccio said. ​"If you consistently choose foods deemed unsuitable by the Nutri-Score, you put yourself at increased risk of contracting relevant diseases. The same goes for NOVA, which is also associated with a risk of coronary heart disease.
"When considered together, however, the risks associated with Nutri-Score are reduced by the NOVA system, and this tells us that we are not seeing the impact of a nutrient-poor diet, but the impact of ultra-processed foods," she added. . ​"More than 80% of foods classified Nutri-Score as poor quality foods are ultra-processed.
In the study, the authors wrote that ​"a significant proportion of the higher mortality risk associated with high consumption of nutrient-poor foods was explained by a high degree of food processing. In contrast, the relationship between high consumption of ultra-processed foods and mortality was not explained by the poor quality of these foods.
The NOVA system generally defines ultra-processed foods as foods containing five or more ingredients not typically found in a household. These substances, such as additives and activators, are part of ultra-processing methods because they come from the further processing of food components.
"The definition of the ultra-process is crucial because it is not unequivocal. It's mostly common sense," Bonaccio said. ​"If I'm making a pie at home, I can use many simple ingredients like flour, eggs, or milk. And the result could depend on the right balance between these ingredients.
"But when, in addition, I use food additives, then the pie starts to become an ultra-processed food," she added. ​"This is why the definition is not completely unequivocal. For example, if in a supermarket you see a fruit-based yogurt whose packaging displays five rows of ingredients, that might be enough to spot an ultra-processed food.
The food industry commonly uses additives to impart specific colors to foods and to sweeten or preserve them. Other additives cover many functions, such as enhancing flavors, suppressing fungus, inhibiting particular characteristics of the food, or sanitizing the food itself.
"Food processing may play a role in health beyond its nutritional composition, through a variety of mechanisms triggered by non-nutritional components, such as cosmetic additives, food contact materials, newly formed compounds and degradation of the food matrix," the researchers wrote. .
"The health risks we found in our study are related to high consumption of ultra-processed foods," Bonaccio added. ​"Therefore, the suggestion here is not to abolish this type of food but to limit its consumption. People should stop focusing only on the nutrient profile of foods. They need to start exploring the degree of processing of the foods they buy. »
See also:Updated Nutri-Score label indicates whether foods are processed, organic
She recommends that a suitable method for limiting ultra-processed foods is to spend more time in the kitchen and follow the advice of journalist and food writer Michael Pollan not to eat foods your grandmother wouldn't recognize. like food.
"Your grandmother wouldn't know what substances like maltodextrin are. That means cooking should stay close to where the food comes from and as far away from food handling as possible," Bonaccio said, citing a widely used ultra-processed carbohydrate.
In a joint editorial on the two studies published by the BMJ, Carlos A. Monteiro, professor of public health nutrition at the University of São Paulo and Geoffrey Cannon, lead researcher, warned that ​"Reformulating ultra-processed foods through methods such as replacing sugar with artificial sweeteners or fat with modified starches and adding extrinsic fiber, vitamins and minerals is not a solution.
"Reformulated ultra-processed foods would be particularly troublesome if promoted as ​'First' or ​'healthy products," they added. ​"They would remain partly, mainly or only formulations of chemicals.
Following their study, the Italian researchers cautioned against adopting any food labeling system primarily based on the nutritional aspects of foods.
"In Nutri-Score, for example, you can find highly refined and processed foods that score well and appear healthy," Bonaccio said. ​"This happens because they may be low in salt, sugar, or fat. But that doesn't mean they should be considered healthy food.
An example of this is artificially sweetened sugar-free sodas, which get healthy scores, ​"even when they are not food at all, but just a chemical formulation," Bonaccio added.
She noted that the consumption of ultra-processed foods is increasing globally. ​"In the United States and the United Kingdom, the most recent data show that 60% of daily calories, on average, come from this type of food. We're still at 20% in Italy, but that's also the trend here.
While the latest US and Italian studies join the growing literature on the health effects of consuming ultra-processed foods, it remains unclear what the reasons for these negative health consequences are.
"We have to investigate the internal mechanism," Bonaccio said. ​"Now able to put aside the nutritional aspects of a poor quality diet, we still need to understand what triggers these adverse reactions.
Researchers from many countries are working on several hypotheses, studying the impact of alterations in the food matrix or the destruction of phytochemicals and other substances.
Other research focuses on the impact of food separation and reaggregation on the microbiome and insulin response or plastic exposure from the packaging of most products.
"Each of these conditions could be a trigger for pathophysiological processes," Bonaccio said. ​"We are currently working on the inflammatory pathway, as these aspects could play a role in increasing levels of inflammation.
"The Mediterranean diet lights the way," she concluded. ​"The MedDiet is not only fruits, vegetables, a light contribution of wine and olive oil; it is primarily an unprocessed diet. We must always remember that it comes from the tradition of farmers made with raw foods or lightly processed foods and the use of minimal techniques.
---
---