Putting the "human" in the humanization of pet products
KANSAS CITY, MO. – The United States will celebrate National Love Your Pet Day on February 20, as if pet owners need another reason to pamper their furry companions.
The steady growth in pet product sales over the past decade shows that today's dogs and cats are not short on love. The continued humanization and premiumization of these products – including pet foods, treats and supplements – help pet owners spoil their four-legged family members daily.
To participate in the festivities, Pet food processing spotlighted eight pet nutrition products and ads putting "the human" in "humanizing."
Maev vitamin bars
Maev, an emerging direct-to-consumer raw dog food brand, reports rapid month-over-month sales growth for its human-grade formulas and supplements. Along with its raw dog food and bone broth cubes, the company offers vitamin bars that it describes as a dog's daily multivitamin.
"Maev Vitamin Bars are a daily supplement that provides targeted, balanced nutrition to support your dog's functional goals, which correspond to the four most common health issues in dogs in the United States: Anxiety and Mental Health, Weight and Digestion , Hip & Joint, and Coat & Skin," said Katie Spies, Founder and CEO of Maev. "Many Maev customers like to mix and match Raw Food Wellness Goals with Vitamin Bar Goals, to meet each dog's unique needs.
The vitamin bars look like something a pet owner might find in the natural health section of their local supermarket. They are formulated with peanut butter, shredded coconut flakes, chia seeds and functional ingredients based on the specific formula, all of which are human grade.
come doggie
In the final days of 2021, NutriSource Pet Foods introduced its first three meal topper products, all "kombucha-inspired." A popular fermented beverage touting probiotic and antioxidant benefits for humans, NutriSource has hit the hype for a line of liquid bone broth toppers formulated with postbiotics to support digestion and hydration in dogs.
"Come-pooch-a™ makes mealtimes a little more exciting while providing dogs with important nutrients that support their overall well-being," said Adam Martodam, marketing director at NutriSource.
CLIF Pet
In December 2021, Clif Bar & Company announced a new line of jerky-style plant-based dog treats under its latest brand: CLIF Pet. Scheduled to hit stores in early 2022, the line includes three formulas – Sweet Potato & Blueberry Recipe, Pumpkin & Apple Recipe, and Butternut Squash & Cranberry Recipe – each formulated with seven ingredients and supporting digestive health. , according to the company.
Clif Bar's flagship brands offer on-the-go snacks for active and health-conscious consumers. The Company's expansion into the pet snack business reflects an increased demand for functionality, humanization and convenience in the pet treat market.
To source ingredients for its new plant-based jerky for dogs, Clif Bar chief innovation officer Rizal Hamdallah said the company will explore integration with its ingredient supply chain as much as possible. existing.
v-dog meatless jerky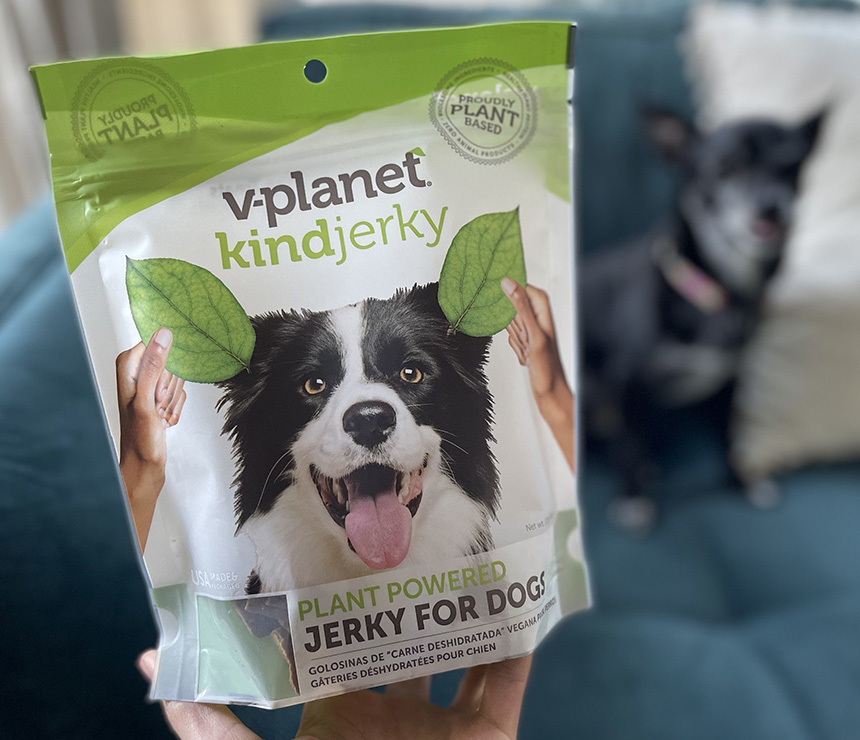 While jerky isn't new to the pet treat market, the way some companies formulate their treats is. About a year ago, v-dog launched kindjerky, its first meatless treats for dogs. Kindjerky treats are chewy and all-natural, containing only animal-free ingredients like pea protein, sweet potato, and non-GMO coconut glycerin.
"We believe pet parents want clean, allergen-free options for their puppies," said Darren Middlesworth, president of v-dog.
Vegan pet owners looking to impart their food philosophy to dogs are seeing an increasing number of vegan dog food and treat products on the market today. V-dog's kindjerky adds to its portfolio of vegan dog food and dental chews.
unhook
The human-grade trend continues with the Spot & Tango fresh pet food brand. The company launched UnKibble, a line of human-grade fresh kibble alternative diets, in April 2020, and recently committed to establishing its first in-house production facility in Pennsylvania.
The ability to adapt formulations to the nutritional needs of each animal also testifies to the growing humanization of this market. For example, UnKibble diets can be customized based on the dog's age, weight, breed or activity level.
"We created this brand because we wanted all pet owners to find comfort and confidence in what they were giving their dogs," said Russell Breuer, Founder and CEO of Spot & Tango. .
goat milk for pets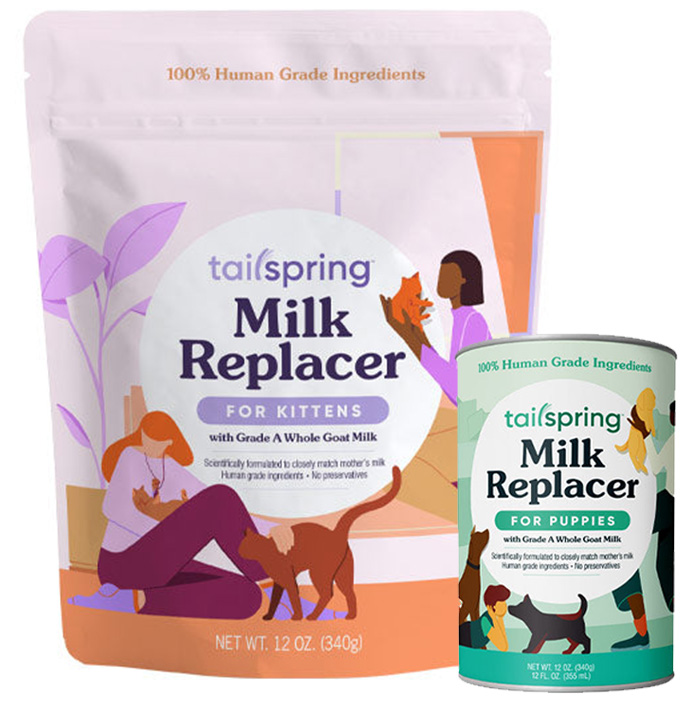 Meyenberg, a producer of goat dairy products for individuals, expanded its consumer base to include puppies and kittens in early 2021. The company launched Tailspring, a brand of milk replacement products formulated to look like milk maternal. The 100% human grade products are intended for nursing puppies and kittens and provide essential vitamins, minerals and ingredients to support digestion.
"At Meyenberg, we've been hearing from customers for decades how goat's milk has helped their pets thrive – sometimes even saving lives – and we really wanted to serve the pet community and their owners as well," said Kate. Slaney, brand manager. for Tailspring.
Stay hydrated
As pet owners become more aware of the importance of keeping their dogs and cats hydrated, DoggyRade and KittyRade have entered the market with isotonic drinks for pets that provide health benefits over- beyond hydration. Both products are designed to be low calorie, energizing and rehydrating solutions for dogs and cats.
DoggyRade is formulated with prebiotics and can help restore electrolytes lost during activity. KittyRade is formulated with glutamic acid to support bowel function, as well as taurine to promote heart and eye health.
Enjoy your food
Bon voyage and bon appetit. In May 2021, global hospitality company Hilton launched a Culinary Dog Menu, available at more than 30 of its hotels in the UK and Ireland.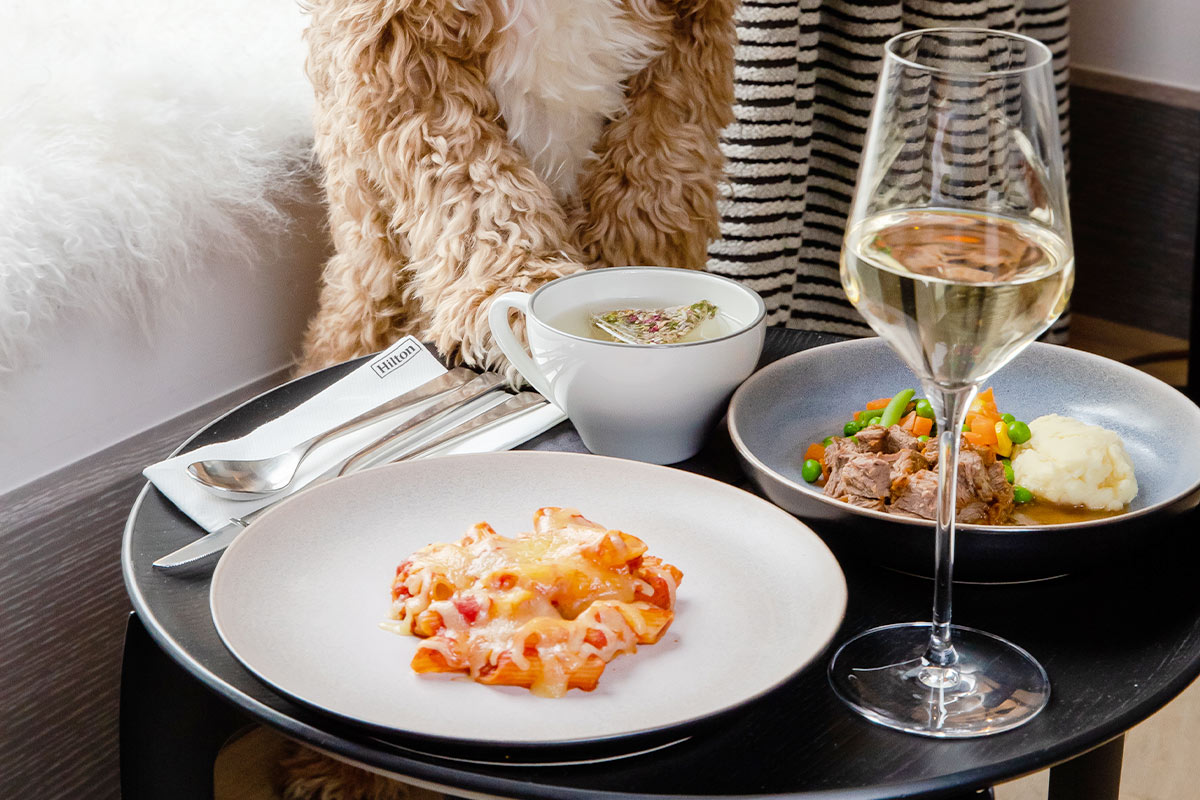 The menu was developed in partnership with veterinary nutritionists and includes four "appetizing" dishes: Beef Doguignon, a beef brisket simmered with mashed potatoes, carrots, green beans, sweet corn and gluten-free sauce; Mutt Roast, gluten-free tomato pasta topped with cheddar cheese; Earl Greyhound, a drink mix made with lavender, rose petals, linden and orange blossom to promote calmness in dogs; and Tailwagger Creek, an alcohol-free dog wine made with elderflower, nettle, ginseng, linden, and black carrot.
In an effort to encourage travelers to bring their canine companions, Hilton has marked 74 of its global hotels as dog-friendly getaways. These locations include dog beds and water bowls, Bone Appétit room service at the 32 selected locations, and other amenities for the queue-wagging tourist.
Keep up to date with the latest pet food trends on our Trends page.