Refresh Glass on a mission to save 10 million bottles of wine
Ray DelMuro began his career as an engineer – working in a co-op program at Toyota while still a student before moving to a leading aerospace company where he quickly rose to a managerial position.
By his late twenties, he had become disillusioned with the routine mundaneness of his position. "I fell in love with just creating widgets that had no emotion to them," DelMuro recalls. "The artistry of the manufacturer was lost with the deep engineering, and then they didn't let me play with the toys anymore. They made me deal with people, money and schedules.
So he quit his corporate job in 2006 to travel the world for a year, visiting 21 countries and 39 cities on an introspective quest to rekindle his passion and discover his calling. In 2008, he had found it: loading used wine bottles into the back of his Toyota 4Runner and hauling them to his garage where he would transform them by hand – and at 1,500 degree heat – into high-quality glasses. quality.
The scope of Tempe, Arizona-based Refresh Glass (asi/81255) has grown since the garage's beginnings. DelMuro and his company have recycled more than 1.6 million wine bottles into drinking glasses, decanters, planters, candle holders and more, as part of his 10 million bottle rescue plan.


The process is quite simple: Refresh Glass partners with local restaurants to collect their empty bottles, diverting them from the waste stream. The bottles are cleaned and sorted by color. Labels are removed and rims are melted down using custom tools. The glasses are relaxed in an oven, custom-engraved, washed again and then polished.
This short video shows the production process of Refresh Glass.
The "big dirty secret" of recycling glass is that a lot of it doesn't get recycled, DelMuro says. Only about a third of glass bottles end up being recycled in the United States, he adds, noting that glass – despite being 100% recyclable – can be a challenge to recycle because it has to be separated into thirds. colors and foreign bodies must be removed before being cut into small pieces. It cannot easily be bundled or "palletized", so it is difficult to collect and transport. (Indeed, a number of cities and counties have stopped accepting glass for recycling, citing contamination, high weight, and high transportation and processing costs. Although a number of companies s are trying to reverse the trend, there is still a long way to go before it is corrected, according to a 2021 report in WasteDive.)
In 2010, the Arizona Recycling Coalition named Refresh Glass Small Business of the Year "because we're moving so many tons of glass there's nothing they could have done," DelMuro says.
"The difference between saying I'm advocating for something and doing something about it is huge – it's the difference between a noun and a verb." Ray Del Muro
It wasn't long before the promotional potential of Refresh Glass products also became apparent. In 2019, the Environmental Protection Agency held an America Recycles innovation fair and handed out refreshing glasses to attendees, DelMuro says.
After DelMuro connected with industry veteran Charley Johnson, a former executive at HPG Top 40 Suppliers (asi/61966) and Snugz USA (asi/88060), Refresh Glass began a concerted industry push promotional products, with Johnson hired as vice president of sales.
"We don't approach this as a glass company," Johnson says. "We approach this as the most environmentally friendly organization when it comes to promotion, as we are the only ones taking products out of the landfill. It's something we really hammer home.
He adds that many products that claim to be recycled are still made primarily from virgin materials, with only a small percentage coming from recycled materials. "People are tired of being greenwashed thinking something has been recycled when it hasn't, so we've been such a breath of fresh air for those people," Johnson said.
Refresh Glass transforms discarded wine bottles into drinking glasses, decanters, planters and more.
Refresh Glass is a great product to gift, especially for the customer who already has everything, says DelMuro. "If you're on a Fossil budget and you're giving someone a Rolex lifestyle, what are you giving those people?" he asks. "We are a hyper unique gift that will be treasured, used and talked about often by your key relationships internally or externally."
Recipients can demonstrate in a clearly tangible way that they are helping to protect the environment and keep waste out of landfills simply by using a Refresh Glass, says DelMuro. "The difference between saying I'm advocating for something and doing something about it is huge – it's the difference between a noun and a verb," he adds.
Refresh Glass tells a story that enhances the status of both giver and receiver, says DelMuro.
Distributors have been receptive to Refresh Glass' message. Hal Sheppard, owner of Better by Blue Star (asi/141977), in the Philadelphia area, offered Refresh-branded eyewear as part of a year-end gift – a practice that often prompted customers to place their own order. "I think that obviously tells the story and shows that we're on the right track" when it comes to sustainability, Sheppard says.
Eventually, DelMuro plans to expand Refresh Glass to other wastes, to help keep even more products out of landfills. "I want to be a game changer and replicate our glass offerings with aluminum and plastic in the future," he says.
For now, however, "we still have plenty of room to grow in the glass."
What can you do?
In 2018, 3.1 million tons of glass were recycled in the United States, a recycling rate of just 31.3%, according to the EPA. Here are some ideas to help reverse the trend.
Work with your winery and distillery customers. Help customers who use glass bottles incorporate recycling or reuse into their marketing plans. Refresh Glass, for example, has a "500 bottle program" where wineries can turn their empties into a personalized promo.

Learn about glass recycling. Check if your waste management company accepts glass recycling. But be careful not to contaminate your recyclables. Ceramic cups and plates, mirrors/glasses, cooking utensils and light bulbs are prohibited, according to the Glass Recycling Coalition.

Buy recycled products. Look for items packaged in recyclable or recycled glass bottles and jars. Bunker Hill Vineyard in Florida, for example, bottles its wines in 100% recycled bottles.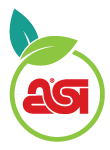 Promo for the Planet is your destination for the latest news, biggest trends and best ideas to help build a more sustainable and socially responsible industry.