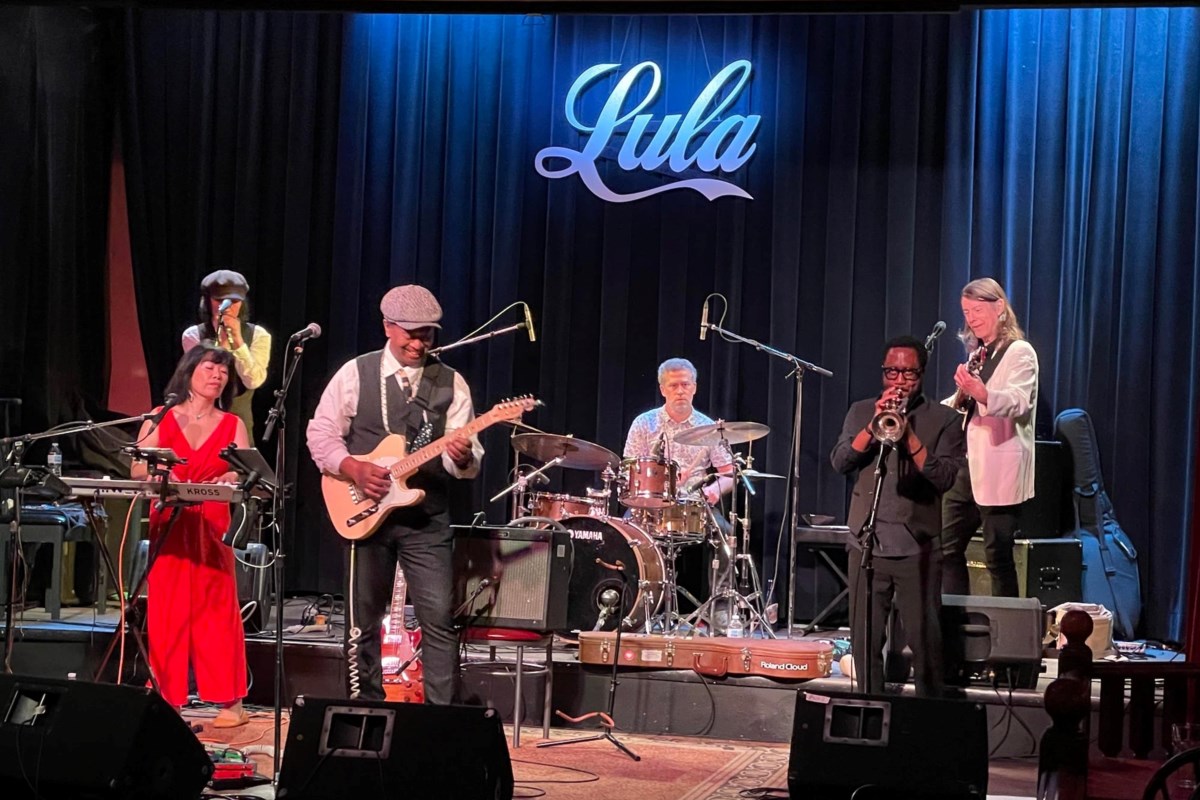 The Juno concert series is coming to Newmarket this autumn
PRESS RELEASE
MERCEDES BENZ NEWMARKET
*************************
Tired of being confined at home? The answer is pretty much upon us with something Newmarket has never experienced before in all of its history!
Otherwise, for sure in the last two years of confinement. Call it an "Award-winning Covid Juno Music Gala like none you've ever seen"! And all thanks to Mercedes Benz Newmarket.
In fact, it's billed as "The Mercedes Benz Newmarket Juno Concert Series", a musical extravaganza with sophistication and class just like their automobiles.
What's up, you ask? Well, first mark Thursday April 14th on your calendar as world-renowned musician Donne Roberts brings his distinctive flavor of 'multicultural world music' to the town of Newmarket at the long-awaited official launch of ' The Mercedes Benz Newmarket Juno Concert Series'.
The life and art of Donné Roberts have certainly been influenced on a global scale. Born in Madagascar and raised and educated in the USSR (Russia), he speaks Malagasy, Russian, French and English. Roberts' varied artistic journey includes touring as a backing vocalist for Swedish pop titans Ace of Base and becoming the first black VJ for MTV Russia.
After emigrating to Canada, he recorded and released three albums, Rhythm Was Born (2006), Internation (2011) and Oya (2021) and collaborated on recordings with African Guitar Summit, Okavango African Orchestra, Amanda Martinez, Sultans of String, leading to his 2 Juno Awards and 3 nominations. His growing success caught the attention of CBC Radio, who asked him to compose the theme song for their popular morning show Fresh Air.
Just as the music of Madagascar is imbued with African, Austronesian, Arab and European influences, the music of Donné Roberts is a delicious blend of international sound flavors!
Doors open at 6 p.m. on April 14, with Old Flame Brewery Company craft beer, Olde Village Free House appetizers and fine wine available from a cash bar. Beer, food and wine connoisseurs will be in heaven enjoying Donne, whose music makes "winter feel like summer".
After some introductory and welcoming words by Mayor John Taylor, Donne and his group of four will play the first set at 7:30 p.m. After the first set and a short break, he will return to the stage and finish his what will be a memorable performance at 9:30 p.m. Refreshments and food will be available until 10:00 p.m. when the evening ends. You'll be home in time for Lisa LaFlamme on TV.
As Jonny Dovercourt of Toronto's Wavelength Music Series dubbed Donne's music: "Malagasy. Roberts' music "fluidly fuses folk, funk, blues and rock into irresistibly danceable forms that reflect his roots in Madagascar, Russia and Canada".
Tickets for this unique event are only $47 (including HST and ticket processing fees). Call the box office Monday through Friday 10 a.m. to 4 p.m. at 905-953-5122 or visit the NewTix website at: www.newtix.ca. And, with a maximum of 168 seats available for what is sure to be an "event that will be talked about long after", don't hesitate to buy your ticket!
But that's not all ! Mercedes Benz Newmarket and the organizers have already planned a "Triple Encore Juno Package", which will arrive in Newmarket this spring. Donne Roberts is the first entry, just to set the tone for this awesome "Mercedes Benz Newmarket Triple Package" from the Juno Award winners!
On May 19, get ready for powerful classic folk singing from Alec Fraser and Mike Daley, who will kick off the second in the concert series with an evening of classic folk hits by Juno-winning artists.
A popular concert and recording act for over 14 years, Toronto-based Fraser/Daley has released three CDs of original music and performed widely, consistently entertaining audiences with his wide and varied repertoire, big sound and his spontaneous sense of pleasure. Alec Fraser hails from Glasgow, Scotland and is a respected bassist and Juno and Maple Blues award winner. Mike Daley has been dubbed by Jeff Healey "one of Canada's finest guitarists" and has an extensive list of live and studio credits.
And, on June 9, the sensational Juno talent streak continues, and Newmarket town center will wake up to something fierce when Juno Award-winning artist Julian Fauth (with Ken Yoshioka) brings his Barrel House Blues at Botsford Street.
Over the years Julian and his band have played in places as diverse as Chicago and Detroit, Moscow and Volgograd and Varadero, Cuba. Julian Fauth became a soulful singer-songwriter and barrel pianist working in the pre-war acoustic blues tradition.
He is a rustic and energetic honky-tonk pianist; a two-fisted barrel pianist who swings as well as he dances. Julian Fauth will be with Ken Yoshioka, who is a well-known harmonica player in Toronto and an accompanist with many great acts.
Julian Fauth won a Juno Award in 2009 for Blues Album of the Year and will wrap up the 'Mercedes Benz Newmarket Juno Concert Series' at historic Old Town Hall this spring.
Please take note – tickets for these three extraordinary concerts are reduced to $126 (all-inclusive)… three nights of memorable music that will shake the renovated Old City Hall to its foundations! The roof can even come off with all that exciting flair!
And stay tuned as Mercedes Benz Newmarket, together with concert organizers, are already planning to continue "The Mercedes Benz Juno Concert Series" this fall. Stay tuned!
*************************