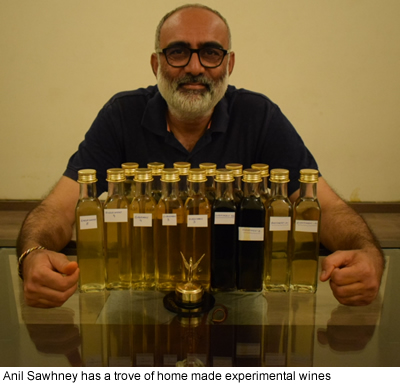 UP The government encourages the production of fruit wine
October 29: UP is not an ideal region to produce quality grape wines, but it grows various exotic fruits like mango, jamun, guava and lychee, etc. is encouraging to see the government realizing the potential and supporting the industry with unprecedented incentives, writes Subhash Arora who believes that the industry has a great future in all fruit growing regions of India
To promote fruit wines in an important way, the government of Uttar Pradesh has made arrangements for the promotion of wine production units in the state excise policy 2021-22, according to senior officials, the 'UP has a progressive wine policy but there is no wine production unit, saysAnil sawhney, who own Godson Organic Farm in Bareilly and is ready to start a boutique cellar. He is delighted that the government appreciates the difference between wine and alcohol and the potential and health benefits of low alcohol fruit wines, willing to go the extra mile to support the industry.
The Additional Chief Excise Secretary, Mr. Sanjay R. Bhoosreddy estimates that at least a dozen wine-making units should see the light of day soon in the state's main fruit regions. Sawhney wants to create a unit to promote wine tourism on his farm and will soon become a pioneer in the creation of the cellar.
"Several subtropical fruits like mango, jamun, guava, lychee and papaya are grown in UP. Unfortunately, more than half of the fruits are wasted due to the lack of proper storage facilities," Mr. Bhoosreddy, after a meeting in Lucknow with several industry representatives, including Jagdish Holkar, President of the Wine Producers Association of India (AIWPA) who met him with 2 senior officials of the Association – Senior Vice President at Sula vineyardsand Ashwin Rodriguez, Owner of Good cellars.
If wineries are set up here, the industry will be boosted by incentives, farmers will get a fair price for their produce, and the state will earn income from the sale of wine. More importantly, most of the fruit will also be used, "he said. Holkar says that UP, with a population of 260 million, is a large state that cannot be ignored and that also has enormous consumption potential. His team was very impressed with the vision of the government team and their understanding of the employment potential and the concern for increasing farmers' incomes.
Under the new excise policy, wine produced from fruit grown in the state will benefit from free excise duties and several other considerations for the next five years. This will include tasting and sale of wines at the winery with a nominal license fee of Rs. 50,000 per year. This should encourage more units to move up in the state.
Excise Commissioner, Mr. Senthil Pandiyan would have said efforts are being made to identify districts where fruit cultivation is high but produce is not being fully utilized, in order to help locate wineries in those areas, Sawhney said, adding that Mr Bhoosreddy has recommended that an investor meet in Lucknow in mid-December where other existing wineries in the country will also be invited in addition to potential investors.
Developing the agro-economy through fruit wines
This could signal a big boom for the agro-economy, according to delWine. Citing the example of North East India, Subhash Arora, President of Indian Wine Academy says Arunachal Pradesh kiwifruit grew in abundance but with insufficient local consumption. Even after feeding the animals he was left on the plants as there were no takers – until a female engineer Rita Tagus, brought the farmers together and started an organic kiwi winery, Naara Aaba in the Ziro Valley and now provides a stable income to a collective of farmers.
There is also the example of HillZill Fruzzante cellar in Maharashtra where the tribes cultivate and bring the chikoo (Sapota) to the Bordi cellar. They also set up beehives in Maharashtra and make excellent ARKA Mead (honey wine). Another cellar Resvera, started making Jamun wines last year and even donates seeds after removing the fruits, to local women's collectives to grow more jamun to make 3 variations of Jamun wine.
Himachal Pradesh has been producing plum and apple wines for almost 20 years with the public company Marketing of HP products and the private entrepreneur Minchie's not far behind, using fruit grown in the interior of the state.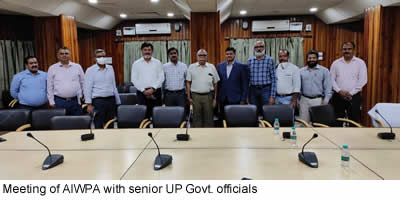 In the USA, only a few states produce grape wines while each state produces fruit wines of excellent quality. In Canada, where delicious ripe apples grow in abundance, apple ice wine has made inroads and strengthened the ice (grape) wine market.
Similar process to grape wines
The process of making grapes or fruit wine is basically similar – by fermenting the fruit with yeast which converts the sugar into wine. The sugar extraction process may be slightly different depending on the fruit, but the technology exists with both foreign and Indian growers and consultants available.
No external ingredient can be added to add flavor to grape wine. But fruit wines often have other fruit flavors added to add complexity. In addition, they are generally not refined in wood or stored for long periods, which reduces costs and price. All wines, when consumed in moderation, are good for your health and should be distinguished from liqueurs with a high alcohol content which have more than 40% alcohol. Sawhney talks about Shlokas in ancient health treatises that mention the health benefits of wine (Sura).
All these wineries are expected to present their wines at the first edition of Vinexpo India stand in Pragati maidan in Delhi on December 9-11, 2021 and there might be more news at the show about Anil Sawhney's wine project and the progress the UP government is making. For more information, write to [email protected]
Subhash Arora
If you like this article, click the Like button