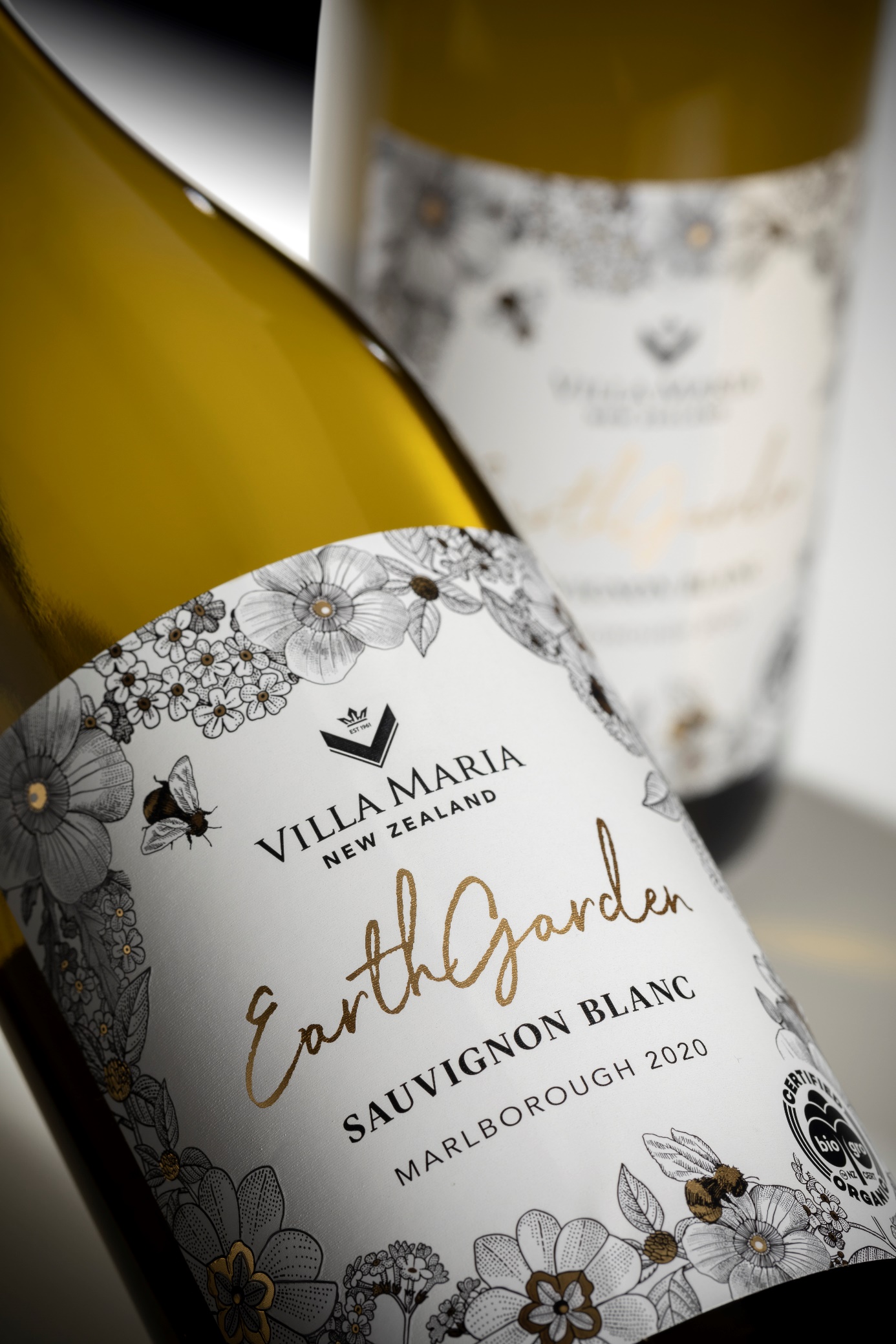 Villa Maria launches a range of organic wines
With the goal of becoming fully organic by 2030, New Zealand estate Villa Maria has stepped into the arena with the launch of its first range of organic wines.
Called Earth Garden, the 100% BioGro certified range was created in response to growing consumer demand for organic wines.
Due to the launch in New Zealand on March 1 and in the UK at the end of April, the range includes a 2020 Marlborough Sauvignon Blanc, a 2020 Hawke's Bay rosé, a 2019 Marlborough Pinot Noir and a 2019 Hawke's Bay Merlot / Cabernet Sauvignon. UK wines will be priced at £ 13.99 to £ 16.38.
"The global organic wine market is expected to grow 43% last year by 2024, and New Zealand's NZ $ 2 billion wine industry is well positioned to capitalize on this trend," said Matt Deller MW, Global Director of Sales and Marketing at Villa Maria.
Fiona Mottershaw, Brand Controller at Hatch Mansfield, added: "We are delighted to launch this important new organic line from Villa Maria.
"With the environment being an increasingly pressing consideration in all of our minds, now could not be a better time to start showcasing the work Villa Maria has been doing for many years to put sustainability at the heart of the business. "
Villa Maria winemaker Hannah Ternent said taking an organic approach helps accentuate the aromatic profile of the estate's wines.
"Organic farming enhances the flavor of other natural products such as fruits and vegetables, and the same goes for wine.
"Wines made from organically grown grapes have more intense flavors. When you taste Earth Garden wines, you taste the care given to the terroir, the careful handling of the fruit and the respect for our relationship to the land.
"Each year, we plant wildflower seeds in the vines, creating vibrant rows full of flowers, bees and insects that encourage a thriving ecosystem. We are motivated to further improve the health of our soils and our environment so that we can reap the fruits of beautiful fruits for years to come. Earth Garden sums up these principles and what we are striving to accomplish, "she said.
The estate is also striving to reduce its carbon emissions throughout the supply chain. All of its packaging comes from within 22 km of the estate and the wines are kept in bottles made in New Zealand with an average of 69% recycled glass.
The Earth Garden range will be distributed in the UK by Hatch Mansfield. An in-depth review of sustainable practices within New Zealand's wine industry will appear in the March issue of beverage trade.