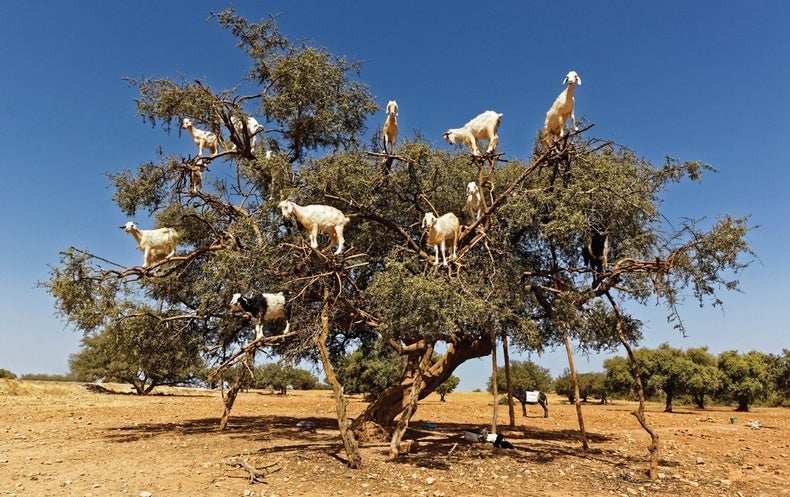 Vintner's Dream: oil additive could help wine production
Argan oil helps protect yeasts from aggressive industrial processes
Every good bottle of wine begins with a humble fungal infection. Historically, wine growers have relied on natural yeasts to convert grape sugars into alcohol; modern winemakers usually buy one of the few strains grown in the lab. Now, to distinguish their products, some of the best winemakers are revisiting nature's less used microbial engineers. Not all of these strains can withstand industrial production processes and maintain their effectiveness, but a natural additive offers a possible solution, new research suggests.
Industrial producers produce yeast in the presence of oxygen, which can damage cell walls and other important proteins in a process called oxidation. This can make it harder for the yeasts – which are dehydrated for shipping – to function when the winemakers revive them. Biochemist Emilia Matallana of the University of Valencia in Spain and her colleagues have been exploring practical ways to combat such oxidation for years. After showing that pure antioxidants worked, they started looking for a more affordable natural source. They found it in the argan tree, an olive-like fruit used for food and cosmetics. The trees it grows on are known to be frequented by domesticated goats.
Matallana and her team processed three varieties of wine yeast (Saccharomyces cerevisiae) with argan oil, dehydrated and then rehydrated. The oil protected important yeast proteins from oxidation and boosted fermentation in wine, researchers reported in a study published online in June in Innovative food science and emerging technologies.
Microbiologists now want to study how and why each strain of yeast reacted to argan oil as it did, explains oenologist Ramón González of the Institute of Vine and Wine Sciences of Logroño, in Spain, which did not participate in the work. The oil may one day allow wine growers to use a wider range of specialized yeasts, putting more varied wines on the menu. As to how the oil affected the taste of the wine, Matallana says it was "nothing strange".
This article originally appeared under the title "Oil in Your Wine" in Scientific American 319, 3, 20-21 (September 2018)
doi: 10.1038 / scientificamerican0918-20a
Rights and permissions